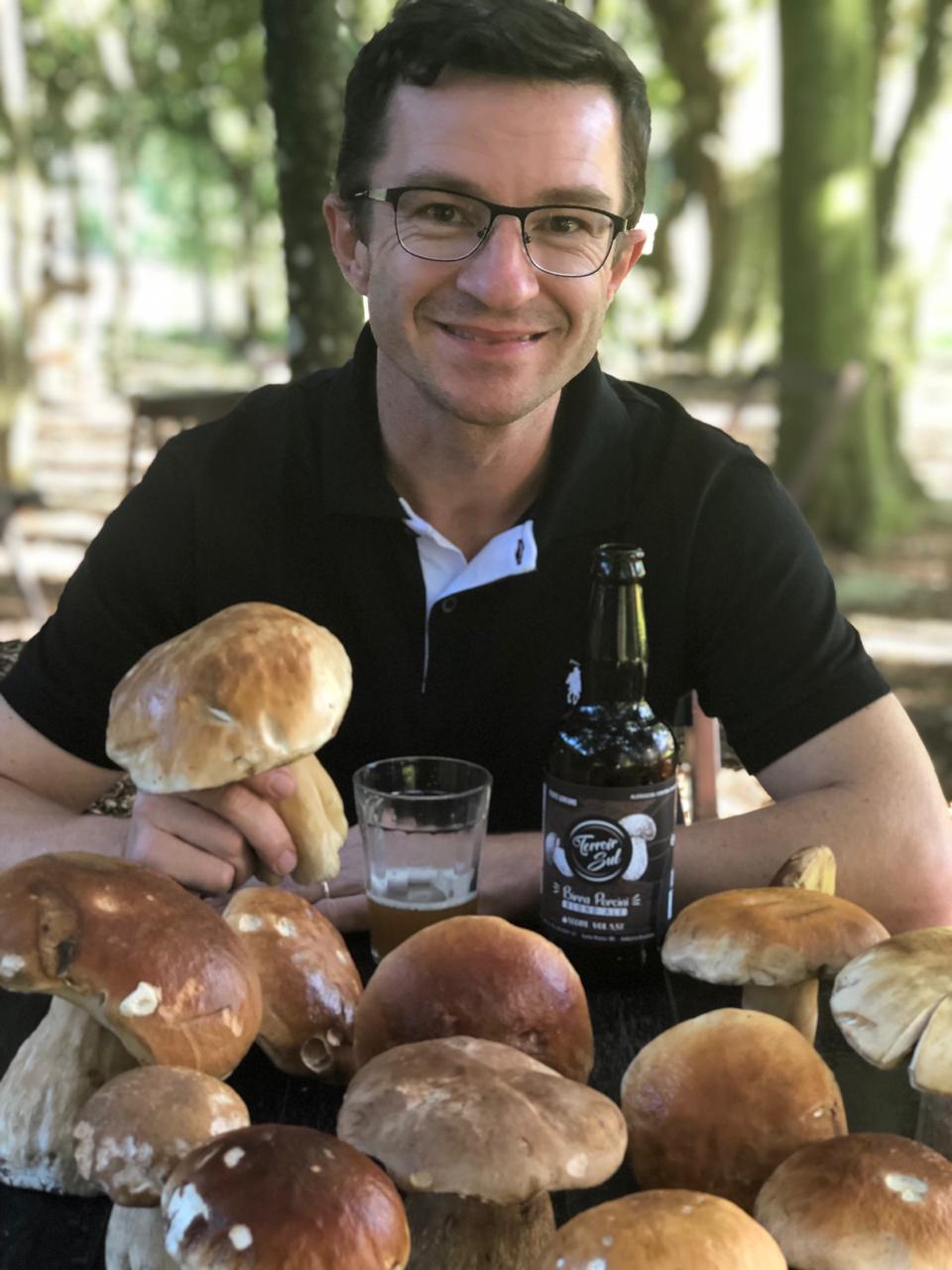 by the journalist Denise Rohnelt Araujo, in reference to Prof. Dr.Marcelo Sulzbacher from Terroir Sul
Marcelo Sulzbacher is biologist, doctor of mycology, specialty of biology that studies fungi.

Marcelo is a great teacher and scholar, as well as curious. His investigation led to the discovery of the Brazilian Truffle, called Truffle Sapucaya (Tuber Floridanum).
Without wanting to, he embarked on gastronomy and today besides being a researcher, he became an entrepreneur with products made with mushrooms found in the south.
This is how the Terroir Sul brand was created, which has several products made with mushrooms. Among them are pasta, risottos, cheeses, salts and spices all with mushrooms.
Marcelo Sulzbacher is all that and another incredible person who participates in Food Safari Gaucho as our host during the mushroom hunt, always patient, explanatory and humorous, manages to get everyone involved in this world of edible fungi.
And father of the sapeca Isadora who just turned one year old. ❤❤❤
Special post about the passion of Prof. Dr. Marcelo Sulzbacher, in addition to little Isadora. In defense of science and university research!