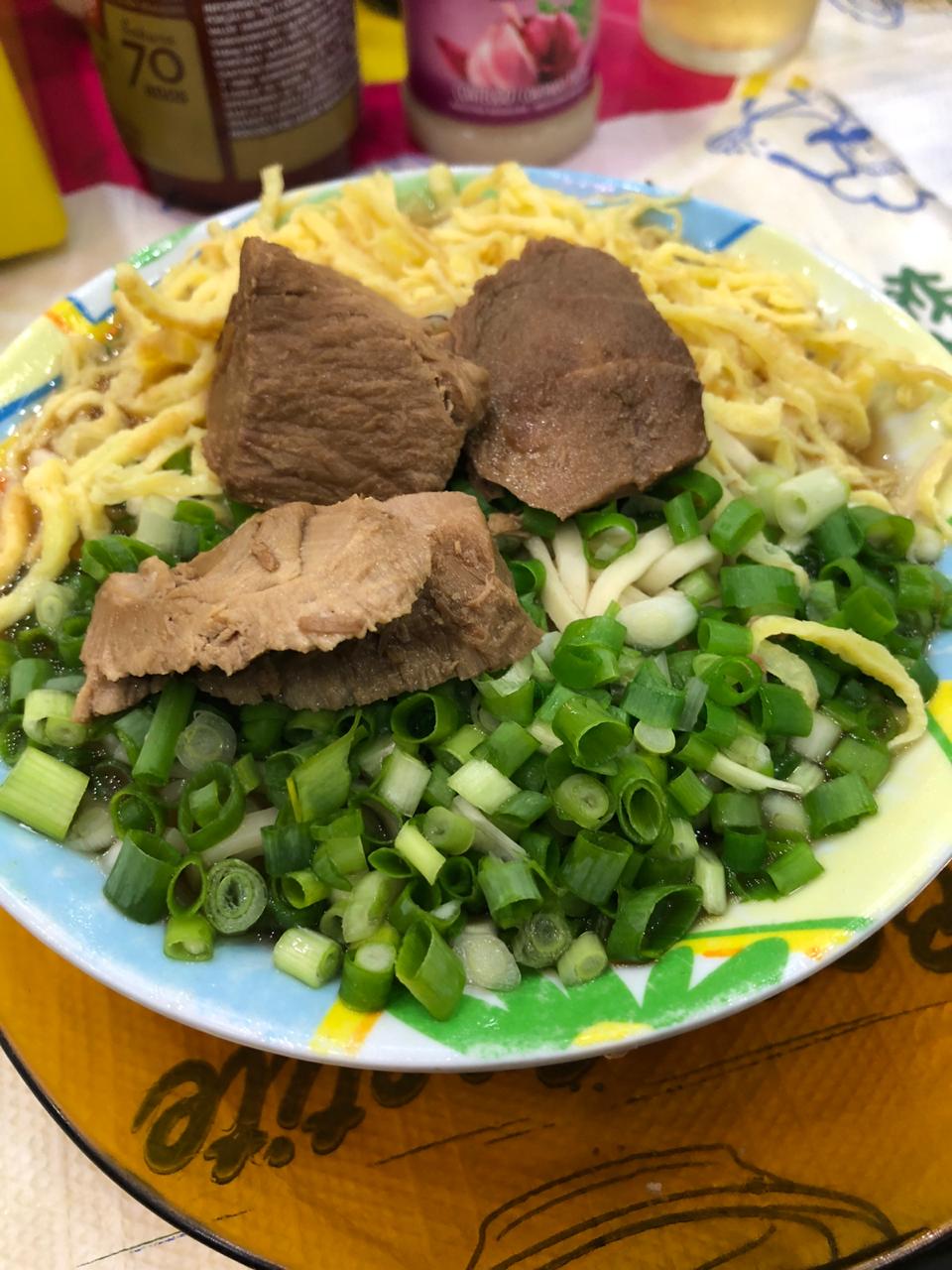 by Chef Paulo Machado – in reference to Food Trip in the Pantanal
It was almost time for a child to sleep, but every Wednesday night it was the custom, not only of my parents but of thousands of families from Campo Grande, to take their children to eat in the "feirona". So we called the night fair dominated by farmers and cooks immigrants from the East who chose the heart of Mato Grosso do Sul to make home. We were going in search of soba: beef broth, with spaghetti-like pasta, garnished with thinly sliced ​​omelette, chopped chives, and pieces of pork or filet mignon. My father also asked for a granite kebab (fat meat) to share. It was accompanied by gold vinaigrette and cassava, soft, golden and typical of my region, when it arrived the table was watered with shoyu, another habit characteristic of my countrymen.

At the end of the 1990s, under protest the big fair, which occupied almost one kilometer of street, is moved to a new, cleaner, tidier and "pasteurized" place. According to the city administration at the time: a way to keep the tradition of the "feirona" alive in the city, but in a wider and tidier place. Unfortunately that old fair, with such oriental airs was missed. Today, after almost 20 years, I can say that the Central Fair has lost a little of its originality, but it is still one of the obligatory points for tourists visiting Campo Grande. The current stalls, after a while, began to gain their own identity and the quality of the soba and kabobs found overcame the "feirona" longing. One of my favorite stalls is from Níria Katsuren, where I have already brought distinguished figures who passed by such as Chefs: Gabriel Broide, Bel Coelho, "Cumpade" João Barreto and Pedro Miguel Schiaffino (Peru) as well as journalist Cintia Oliveira, here from Menu, to name a few.

When I first visited Japan I searched a lot for the Soba I have been eating since childhood, but gradually I realized that the search was in vain, not that our stew was bad, and by far a caricature, but in the land of the sun. At the source there are many types of broths and pastas, "Soba" for example: it is made from buckwheat pasta (darker color and more elastic texture) and served mostly cold, while Okinawa Soba, which gives rise to our (after all this region was the largest number of Okinawan immigrants who came to live in the Midwest of Brazil), has a similar mass of white wheat (reminiscent of Udon), always accompanies a delicious fat piece of pork belly and the basic broth Swine also takes katsuobushi (fish flakes) and kombu (edible seaweed). On top is the kamaboko (fish-based dumpling) and a ginger pickle. Japanese recipe, which arrived here, has adapted to our taste and ingredients and fits us so well. And to those who prove it, they miss it and want to return.
* read more about our Food Trip
*learn more about regional cuisine in our Youtube channel