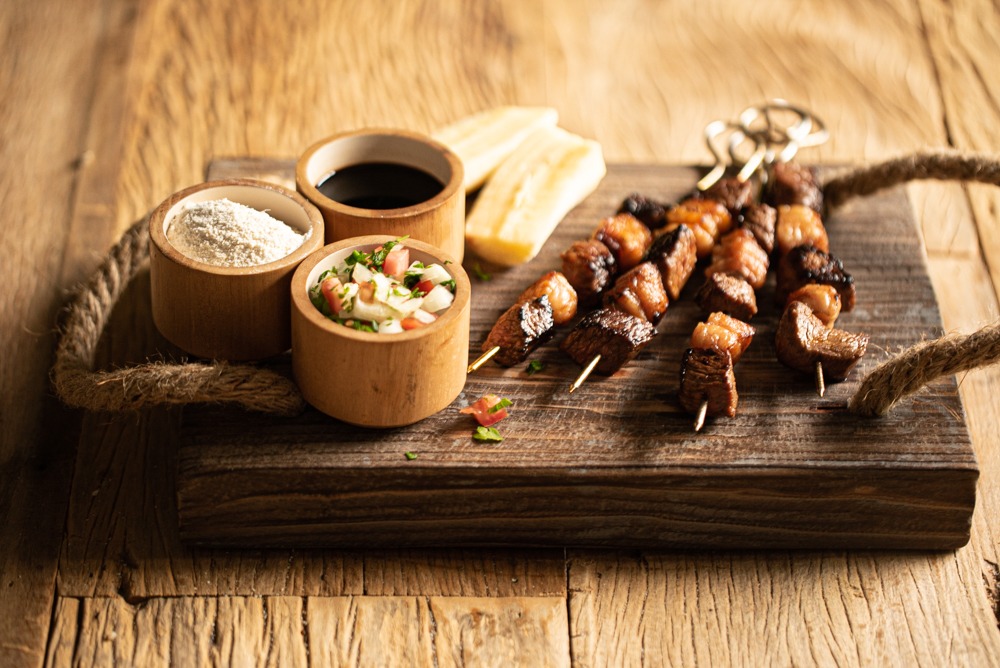 by Chef Paulo Machado – in reference to japanese food
Traditional of the capital Morena (affectionate nickname of the city of Campo Grande for its red land) the old central fair completes in 2020: 95 years. The Central Market as it is also called, is coordinated by the Japanese community of Okinawa and has been consolidated for years at R. Padre João Crippa. The place brings good memories of a time that was in memory. And it is one of the favorite places of our public at Food Safari Pantanal.
There were plenty of reasons for Feirona to have moved: there was a lack of space, some complained about local cleanliness and there was also real estate interest in the region, but the fact is that the new location, on the railway terrace, gained more space and hygiene. It is true that he ended up losing that air of a Southeast Asian fair that made our night street fair exclusive.
After all this time the municipal fair is there, and since 2017 it counts with the important title of cultural and immaterial heritage of Campo Grande. Firm and strong, and even in a time of pandemic it has been reinventing itself. From the use of alcohol gel on each table to the masks and gloves for the waiters.
In addition to buying vegetables, the main reason for going to Feirona is to eat sobá. But the fair would also not exist without the fillet skewer. Although not always the cut is the filet mignon, the delicacy always has a juicy meat. Permeated with fatty meat, which we call granite, this piece is the tip of the zebu's rib, full of fat. The skewer is always accompanied by cooked cassava, served with soy sauce. When we received steaming, we added a generous portion of soy sauce. At certain times of the year, especially when it rains a lot, cassava becomes "watery", as they say in the region. Already in times of drought, cassava, because it is new, cooks fast and is very soft. At the fair, we find two varieties of it: gold, very yellow, and white, lighter. Each one, in its time, is very soft and appreciated.
In general, the Japanese who live in Campo Grande prepare a seasoning to eat with the meat, which varies from an artisanial (or industrialized) garlic paste to the use of miso, a fermented soy paste. Japanese Food is part of regional culture because of immigration history.
What a delight is the skewer of Central Market, flavor and tradition that is the face of Campo Grande. Come and get up close to one of our Food Safaris for Mato Grosso do Sul.